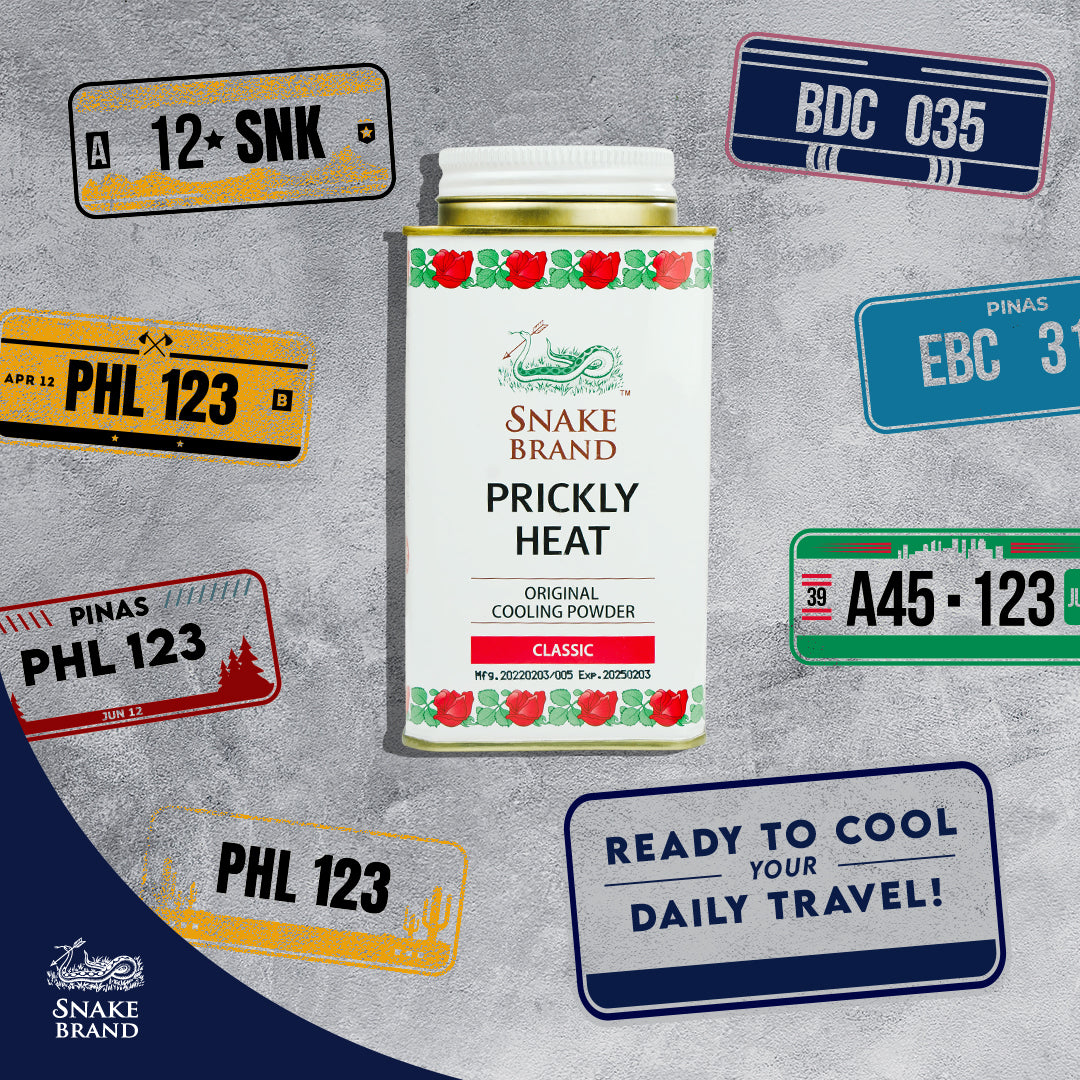 Snake Brand: Premium Imported Products from Thailand.
The world's premier products for cooling & skin relief is finally in the Philippines!
Show Catalogue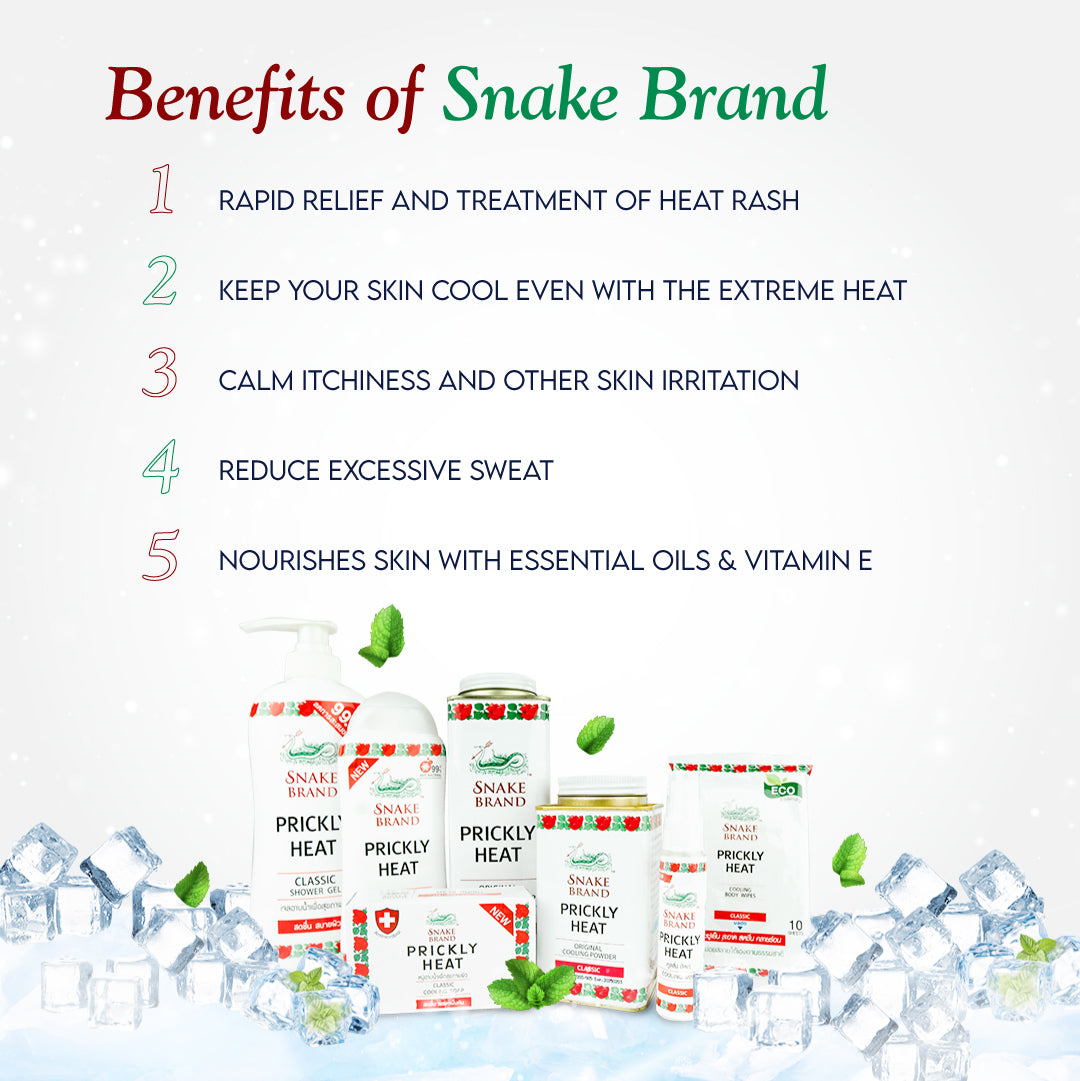 Regular price
₱179.00 PHP
Regular price
Sale price
₱179.00 PHP
Unit price
per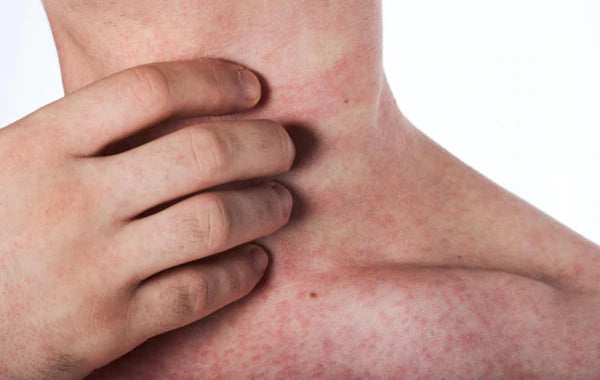 What is Prickly Heat Rash?
Prickly heat rash (bungang araw) can occur in adults and children. Symptoms can vary from mild to extremely painful. Check to find out if you are suffering from heat rash. 
More Information