Snake Brand Philippines
The world's premier products for cooling & skin relief.
Snake Brand products instantly gives you the cool, fresh, and dry feels in warm and humid temperatures.
Snake Brand Prickly Heat Cooling Products are currently sold internationally in a range of fabulous fragrances and conveniently sized containers.

Our product's cooling properties will leave you feeling cool during warm conditions. Snake Brand is much loved by walkers, cyclists, runners, gym and sports club members, anyone who works in a hot workplace and of course, anyone who loves the sunshine but wants to stay fresh and comfortable at the same time!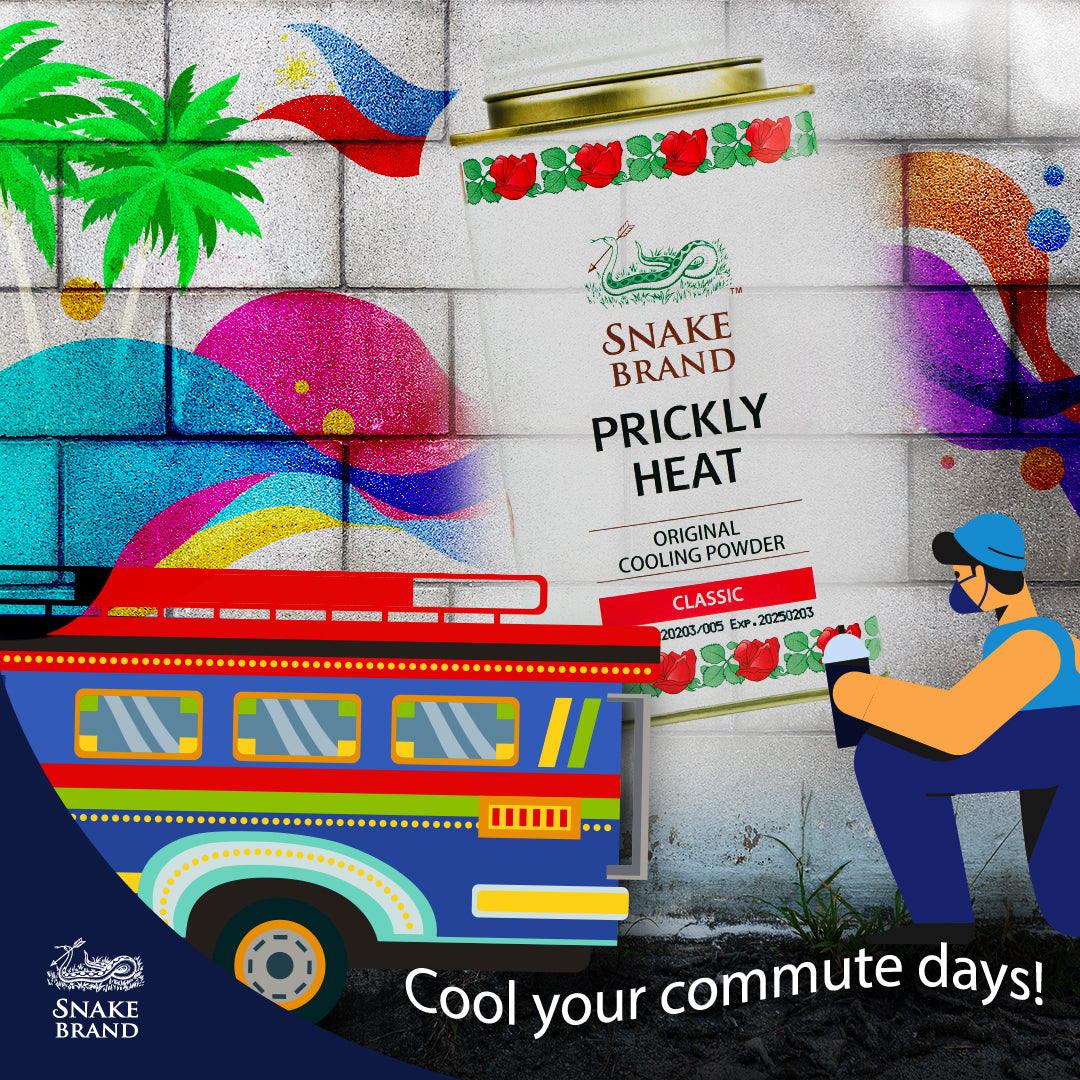 How does Snake Brand Prickly Heat Cooling Powders work?
Essential oils camphor and menthol are key ingredients, with menthol providing the skin cooling properties. Snake Brand powder does not enter the body, but instead provides a fine protective coating above the skin, without blocking pores like creams or lotions do. The cool sensation sends a message to your body to slow down the production of sweat. Together with the super absorbent properties of fine talcum in Snake Brand powder, these ingredients combine to reduce sweat and friction, leaving you feeling drier, cooler and more comfortable within minutes.
Where to buy authentic Snake Brand Products: